About personnel development
Tasks and projects of personnel development
Personnel development aims to enable people, teams and departments to perform their tasks within an organization successfully, efficiently and sustainably, and to meet new challenges flexibly, confidently and with motivation. It supports the achievement of the strategic goals of TU Dortmund University, taking into account the needs and qualifications of its employees.
Personnel development promotes the development of top performers and high potentials. It promotes the skills of employees and supports them in their professional and personal development. It counters the shortage of skilled workers through training, further qualification and management development, and devises programs for the long-term retention of top performers and key personnel.
The Section of Personnel Development at TU Dortmund University is divided into the following subject areas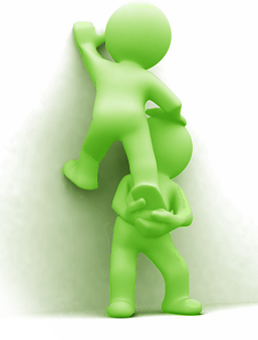 Personnel planning
Recruitment
Personnel qualification
Its tasks include knowledge management, event-related personnel planning, personnel marketing, the central organization of personnel selection procedures, aptitude diagnostics, initial, further and advanced training, the onboarding of new employees, management development, annual appraisal interviews, company health management, career planning and a wide range of consulting formats.
Personnel development programs and events are generally available to all employees of TU Dortmund University. However, at least during their introductory phase, some measures are restricted to certain groups of employees. All measures and programs are evaluated with regard to their effectiveness.
The current efforts of personnel development are focused on the following aspects:
Digitization of all personnel development offers as far as possible
Expansion of offers for scientific staff